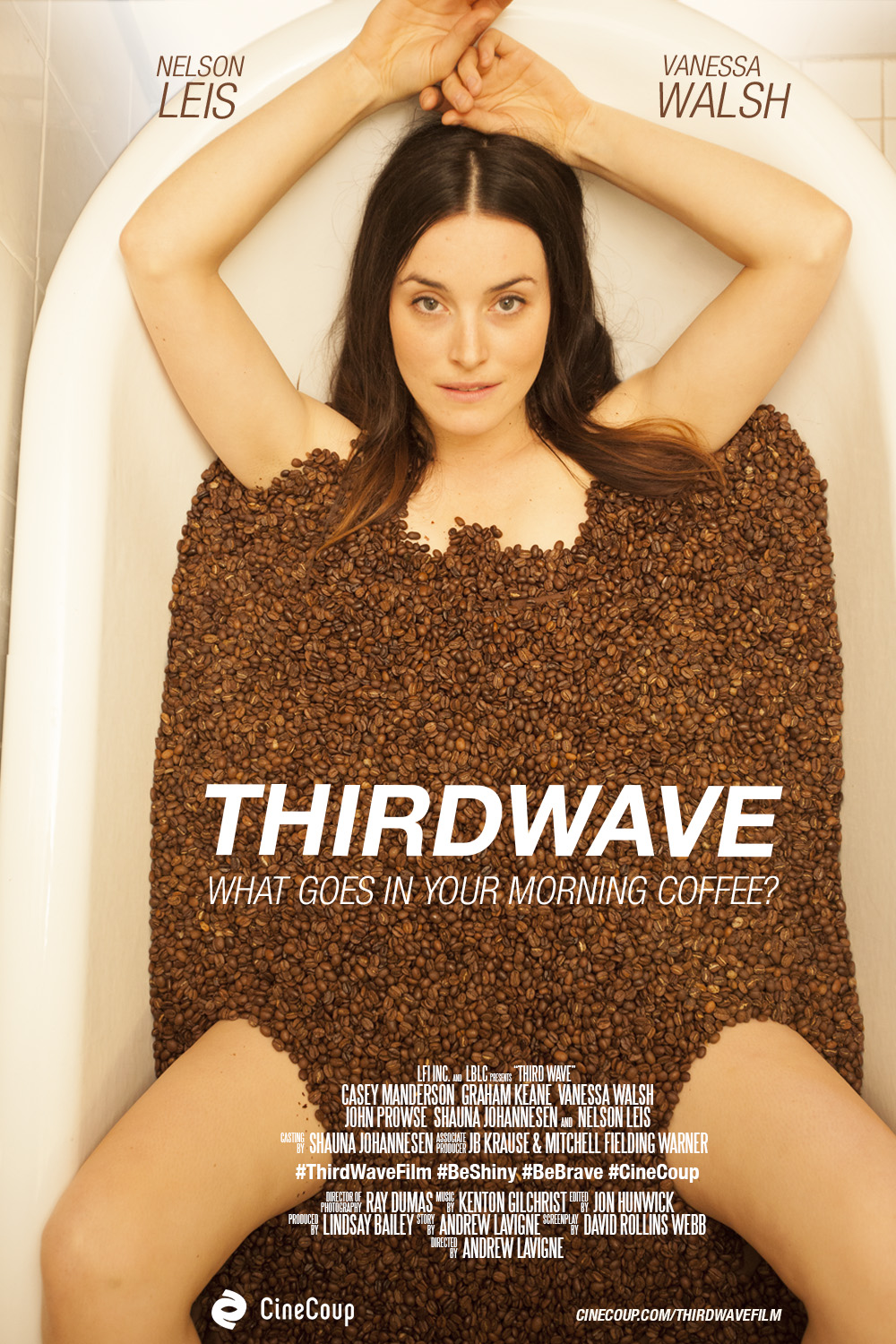 Coffee is a universal language & if you speak 'ThirdWave'…it is a passport to a world filled with mysteries, passion & possibilities!
Liam & Sé are loving life in Ireland: hanging out at the local cafe & surfing, yes surfing! – under the guidance of their guru, Peet.  Paradise!
But life changes in an instant just like the waves, and they have to adapt or risk going 'over the falls'.
They take advantage of their skill to speak coffee and decide to set out on a mission – conquer this $15 billion dollar industry!  The journey through the world of Specialty Coffee is not without its hardships, conflicts and pleasures.  Liam falls for Samantha, a sultry and enigmatic coffee trader. But to Sé, Sam is nothing but a risk to their dreams, which are on the line when they find themselves at the portal of opportunity, Third Wave's biggest night: the World Barista Championships.
ThirdWave was developed for CineCoup, a million dollar film competition.  We did not win that prize but are still determined to make our film.  (We are currently working on a new draft of the script) Each week on the CineCoup website we were tasked to do a number of missions related to our project….all that content can be view here.