I have spent of 20 years in the Camera Dept. working mostly in Vancouver Canada.  This is a sample of my Camera Operator work.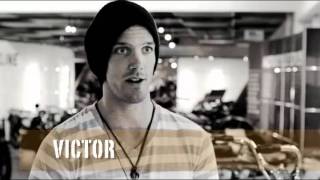 MOTORCYCLE DISCOVERIES
MOTORCYCLE DISCOVERIES
is a proposed web/network series.  '5 Riders, 50 States, 220 Cities, 25000 miles…' on a pan-America journey, in search of themselves and a country they only think they know.  I worked with
Producer Dana Barnaby
and Director Peter Steel
.